Whoa! Only a few weeks left until the end of the first quarter of this year with spring finally in sight – which means it's time to fill up our schedules with awesome fintech events coming up in Q2. Just like every year, this period is particularly stacked up with high quality fintech events and it's certainly not an easy task to pick the best ones. Here we have selected some of the events that we believe are the ones worth considering. 
Date: April 8-9, 2019
Location: San Francisco, US
One of the largest events in the world when it comes to financial services innovation. The themes covered in this event include fintech, blockchain, P2P lending and digital banking. More than 5,000 attendees, including 1,000 bankers and 800 investors, are expected for this year's edition at the Moscone West, in San Francisco.
Date: May 7-10, 2019
Location: San Francisco, US
The event is trying to convene together the best of the Bay Area's fintech through a large event where more than 1,300 attendees are expected. Over 120 speakers, including executives from Square, Google Play, N26, Uber, OakNorth, 500 Startups and Kabbage, as well as other global leaders from banking, payments, lending, artificial intelligence and community banking. Plus about 60 startups competing in a unique fast-paced demo format. This edition will be held at Hilton San Francisco Union Square, San Francisco.
Date: May 21-22, 2019
Location: London, UK
The Fintech World Forum intends to bring together the global financial, finance and banking technology industry representatives, to talk about the latest developments in financial services, including AI, blockchain, future of lending and cryptocurrencies, as well as digital banking. This year's speaker line up will include executives from well established global companies, such as MasterCard, ING Bank, Microsoft, IBM, Citi Bank, Oracle and Credit Suisse.
Date: June 3-5, 2019
Location: Amsterdam, The Netherlands
Europe's biggest fintech event with more than 85 hours of content across 9 stages and 490 speakers. This is considered to be one of the leading fintech events, besides it's set to last for 3 days and it's primary goal is to bring together the whole ecosystem of payments, fintech and financial services. More than 5,000 attendees inclusive of a thousand CEOs are expected this year.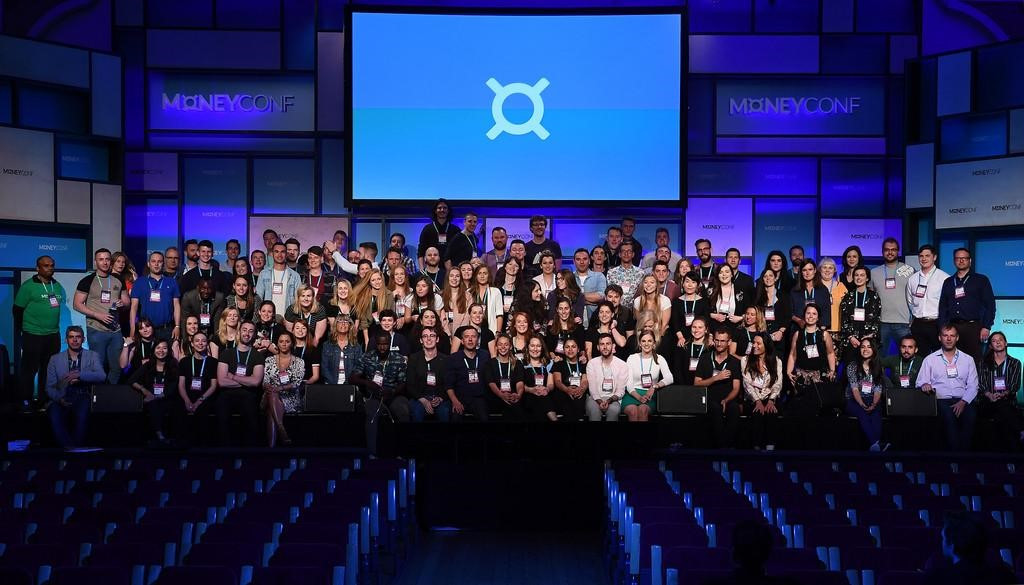 MoneyConf staff on Centre Stage during day two of MoneyConf 2018 at the RDS Arena in Dublin. Photo by Stephen McCarthy/MoneyConf via Sportsfile
Date: June 10-12, 2019
Location: Dublin, Ireland
Two-day event with more than 1,000 companies, 1,350 CEOs and over 5,000 attendees from more than 80 countries. Started in 2015, delivered by the same team standing behind Web Summit, and since then it has become an important gathering of the leading fintech experts.
Date: June 11-13, 2019
Location: New York, US
A global gathering organized by CB Insights where established financial institutions meet in New York with fintech startups and VC investors to discuss  the future of the industry, and to take action to get the best out of it. A top-level lineup of speakers including executives from Circle, Kredit Karma, Ellevest, Inspired Capital, Ripple, Anthemis, Chime and Bain Capital Ventures.
Any great fintech event that you love and that we have not included in this list? It would be awesome to hear your suggestions!
Do not hesitate to share this article!