This seemed to be the most wanted feature on VIAINVEST, so we are excited to announce that VIAINVEST investment environment has become even more convenient - investors are able to download their account statement at any time! This feature is available for all investors and reflects information on transactions to date - both transaction and value dates, transaction type, loan origin country, loan ID, as well as the amount of the transaction. You can easily download your investor account statement by browsing the Statement section in your investor account or by taking a shortcut!
Also, to avoid any misunderstandings with transaction dates, all transactions in your regular account summary sent out by e-mail will be listed with the transaction date, not the value date.
The first three months of operation have been highly productive for VIAINVEST - 1 000 000 EUR invested into consumer loans through the platform. The great activity of investors once again proves the growing demand for alternative investment opportunities as well as the role of Latvia in the European fintech community.
VIAINVEST is a peer to peer lending platform providing alternative online investment opportunities - both private individuals and legal entities are welcome to invest in consumer loans originated by the VIA SMS Group and its daughter companies operating across Europe. Since launch, VIAINVEST has significantly increased its investment portfolio and currently boasts an offer of up to 12,2% annual return to its investors.
Eduards Lapkovskis, CEO of VIAINVEST: "We are pleased with what we have achieved in these first months after launch - if we take into account that the number of peer to peer lending market participants has raised noticeably, funding one million euros of loans within such a short period of time is a significant success. Our main priority is to ensure outstanding investor support as well as a seamless investing experience to build a trustful relationship with all our clients. The first milestone proves that we are on the right track!"
Since the launch of the company in December of 2016, the development of VIAINVEST has never stopped. "The truth is that you can find gaps or opportunities for development only when the platform is live - when real investors come in, try the features and share their experience. The majority of our investors come from German-speaking countries and traditionally pay significant attention to the details especially when it comes to their finance management. In response to the high demand we now offer the possibility to browse VIAINVEST in German." says Eduards, adding that VIAINVEST will soon also be available in Latvian. "We welcome any feedback from investors because we believe that a platform bringing the highest added value is the one that is built according to investor requirements."
VIAINVEST is a part of the alternative financial services provider VIA SMS Group, operating its daughter companies and brands in Latvia, Sweden, Poland, Czech Republic and Spain. VIA SMS Group has built a diversified product portfolio that includes consumer lending and savings products, payment card SAVA.card as well as peer to peer lending platform VIAINVEST.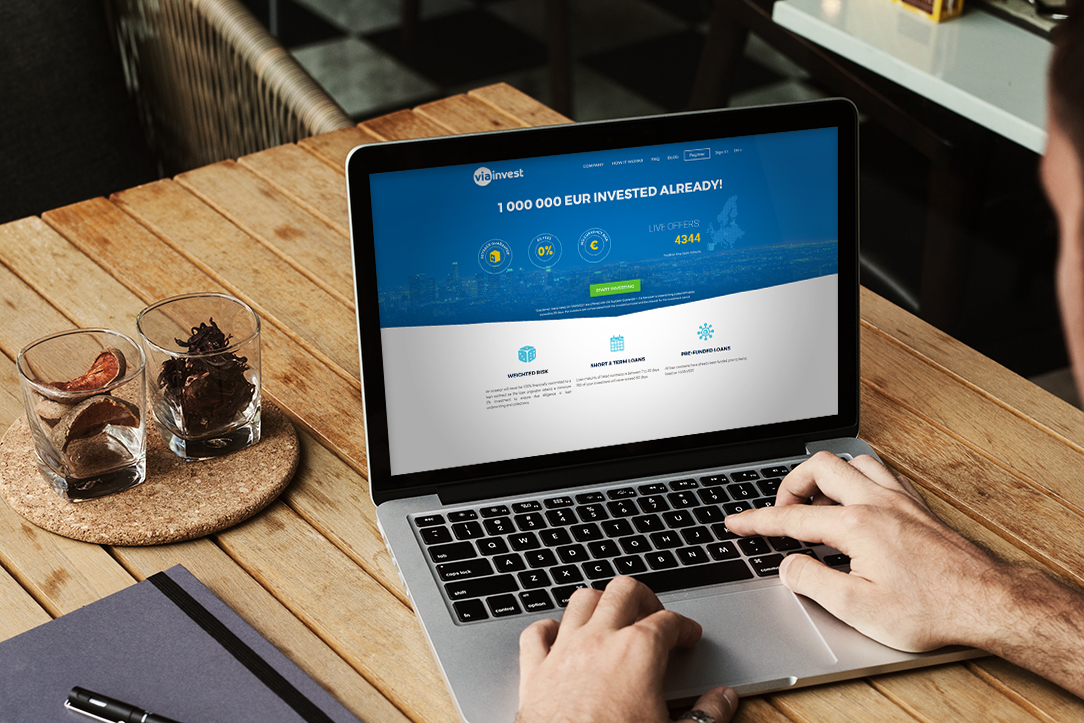 To help investors closely monitor transactions, current balance and future prospects in their Investor Account, we have recently modified existing indicators as well as added new one. If previously you were able to see the amount of paid interest under the Earnings to Date indicator, then now we have structured earned interest into two separate indicators. Now updated Investor Account dashboard will provide you the information about the Paid Interest - earned and paid out interest to date - and Accumulated Interest - cumulative interest due and not yet paid. Accumulated Interest helps to calculate how much funds investor will have earned when the interest is paid out. These indicators are displayed both in % and EUR.
To make your account transactions more transparent, we have also updated Net Annual Return (NAR) indicator. Until now in calculation of the NAR indicator only paid amount of interest was used, but updated version of NAR will provide an opportunity to see both the amount of interest paid and the total amount of earned interest (%).

Find out more in your Investor Account.
We are excited to announce new update - to offer diversified investment opportunities, VIAINVEST has recently expanded its portfolio with loans originated in Spain. From now on You will be able to invest in short-term consumer loans in Spain originated by VIACONTO.es. All recently added loans are secured with a Buyback Guarantee and offer investors 11,2% Net Annual Return. Go to your Investor Profile and explore wide investment opportunities!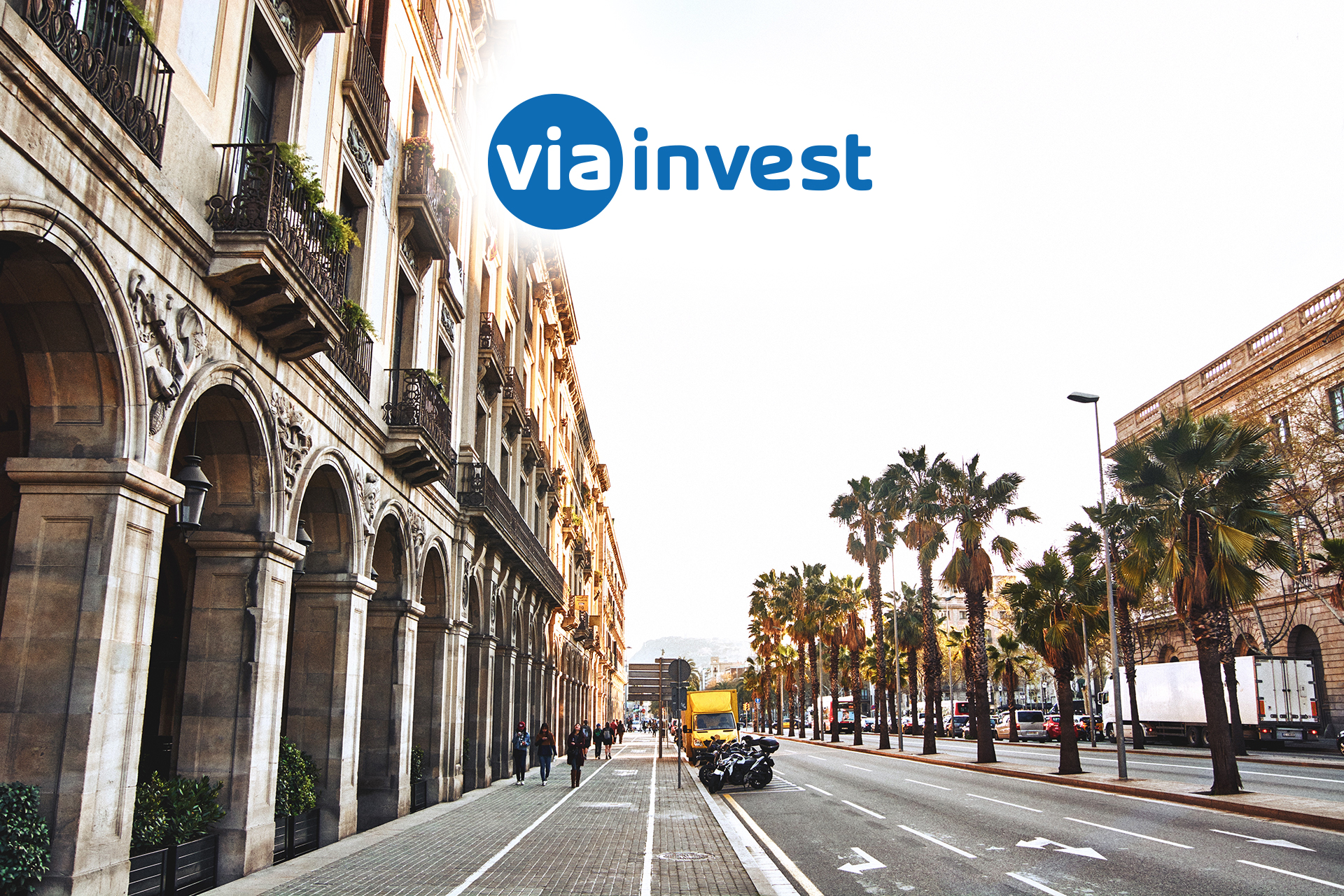 It seems like a good idea to talk fintech on Thursday! Take a look at how we took VIAINVEST public on early Thursday evening covering topics, such as how the platform functions and what benefits are offered to our investors. Special thanks to amazing Mike Baliman from London Fintech Podcast who spiced the event up with some insight on how fintech and P2P lending is taking over the finance world. Enjoy!
The launch of new peer-to-peer lending platform VIAINVEST once again proves the continuous growth and significance of the alternative finance and peer-to-peer lending industry. VIAINVEST is a peer-to-peer marketplace for both private and legal entities offering to invest into consumer loans originating from non-banking lenders. Unlike other P2P platforms, all loan agreements available for investment within the VIAINVEST are secured with a buyback guarantee.

Eduards Lapkovskis, Member of the Board:"By launching VIAINVEST we aim to ensure easy-to-use peer-to-peer lending marketplace that offers secure and transparent investment opporunities. Our priority is to focus on the needs of each investor despite their level of experience. One of our main concerns is investment security, so all loans currently available for investment are secured with buyback guarantee. This also allows less confident investors to invest their funds safely. Peer-to-peer lending is another tool that helps to educate society on well-considered and responsible behavior, so our VIAINVEST investor support team is ready to adress all related issues at any time."

Loans available for investment on VIAINVEST are originated by VIA SMS group and it's daughter companies across Europe, so investors are able to create diversified and secured investment portfolios. Currently loans offered for investment on VIAINVEST are issued in Czech Republic with EUR 290 of the average amount of the loan. Total amount of these loans in first 6 months of VIAINVEST operations will reach 3 millions EUR. Maturity of listed loans are up to 30 days helping guarantee short term return on investment with 12% annual interest rate. VIAINVEST offers private investors access to the non-banking lending sector.

"We are planning to develop continuously by regularly expanding the list loan originators and become one of the leading peer-to-peer lending platforms in the Baltic states. Shortly we are planning to offer our clients to invest in loans originated in Spain with total amount that will reach 2,4 million EUR in first six months of VIAINVEST operations. It will also be followed by other countries," says Eduards.

VIAINVEST is a part of the VIA SMS Group operating it's brands in Latvia, Sweden, Poland, Czech Republic and Spain.