It's hard to deny even the word recession has an ominous ring to it. It's difficult to prepare for one, and when the economic slowdown hits, it usually catches most people off guard. In fact, the COVID-19 pandemic has not only had an undeniable effect on the global economy but also people's moods.
On Spotify, REM's 1987 smash hit "It's the End of the World as We Know It" saw what Bank of England Chief Economist Andy Haldane is describing as "peak downloads" on the heels of the lockdowns that were put in place. The downloads of the song have since slowed, and maybe it's a sign that the health crisis is turning a corner. But that doesn't mean the economy is out of the woods, as a threat of recession continues to loom globally.
It may not technically be a recession in every country because the economic contraction hasn't lasted for six months yet. Still, it appears to be a foregone conclusion, with businesses temporarily closed, jobs lost and income interrupted. And while a recession may be imminent, particularly for countries such as Greece, Italy, Spain and Portugal, many economists are predicting it will be followed by a swift recovery.
The European Union forecasts that the European economy will contract by more than 7% in 2020 alone. Pre-coronavirus predictions were for the euro block to grow by 1.2%. The silver lining is that the worst of coronavirus in Europe appears to be over, with Italy showing signs of life and Germany reopening schools and restaurants once again. While fears of a second wave of the virus still linger, economists are beginning to look ahead to the recovery, which could happen as soon as 2021.
In the Baltic states, the International Monetary Fund is forecasting that Latvia will be hit the hardest, with the economy contracting nearly 9% in 2020. But it will also come out of the downturn the fastest, with GDP growth of more than 8% likely next year. Consumer prices will fall this year but inflation is expected to kick in again in 2021. Lithuania will be second-hardest hit followed by Estonia.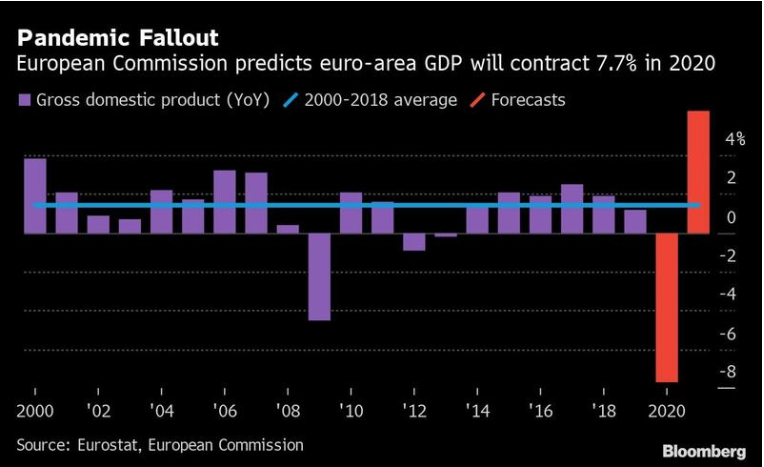 Source: Bloomberg/China Daily
In the interim, however, people want to know what they can do to handle a recession. The first thing to remember is that the economic slowdown probably won't last forever. And so rather than putting your energy into worrying about a worst-case scenario, the experts suggest that you instead direct your efforts into focusing on your own personal situation to be sure that you can weather the storm and come out on the other side unscathed.
Manage Debt
Debt is one of those things that can hang around like a bad penny. And during uncertain times like now, it can be especially prickly. Personal finance expert Dave Ramsey says his advice during a recession is consistent with what he says during better times —
Stick to a budget
Pay off your debts
Save for a rainy day
Invest
Clearly, if you're one of the millions whose income has taken a hit due to the lockdowns that are in place in the global economy, you'll need to tweak that list somewhat. Ramsey recommends you focus on what he describes as "four walls," which include:
Food
Utilities
Shelter
Transportation
If possible, continue to make the minimum payment on your debts even if you can't aggressively pay them down. This will prevent the debts from going into default, which would likely trigger even greater problems down the line. In some cases, if the creditor has allowed some relief during the pandemic, take them up on it. You might need to call your creditors individually to learn what relief might be available to you.
Ramsey advises you to avoid taking on more debt at all costs — even during a recession. He calls debt "dumb" no matter if you're collecting unemployment benefits. Even if things are tough, piling on debt will only make matters worse and will have lingering effects even once the economy rebounds, according to him.
Financial advisor Suze Orman has her own version of steps to take during a recession. During the 2008 financial crisis, she revamped her advice to reflect the changing economy. Orman said at the time that cash is king and that it's better to "stash your cash" than worry about paying off credit card balances.
One reason is that during times of economic recession, creditors might be inclined to cut off credit cards altogether once that balance is zero. For someone who lost their job, this could be devastating. So instead, in addition to paying the minimum due, reach out to the credit card companies and ask about getting a credit increase.
Keep Saving
If you are fortunate enough to be able to continue earning an income during the economic slowdown, experts suggest you keep adding to your savings. Now more than ever having an emergency fund is critical considering the pace at which millions of jobs have been wiped out in recent weeks. Having at least USD 1,000 in an emergency fund will help in times of trouble, but a six-month runway to pay major expenses from rent to utilities is even better. If you're having trouble contributing to your emergency fund, think of where you can save money. Do you really need more than one content streaming service?
As it turns out, 50% of the British workforce has no savings in place to rescue them if they were to become unemployed during a recession. On the gig economy front, a mere 33% of workers have built an emergency fund. In a perfect world, you should have as much as three-to-six months of living expenses built up in your emergency pot.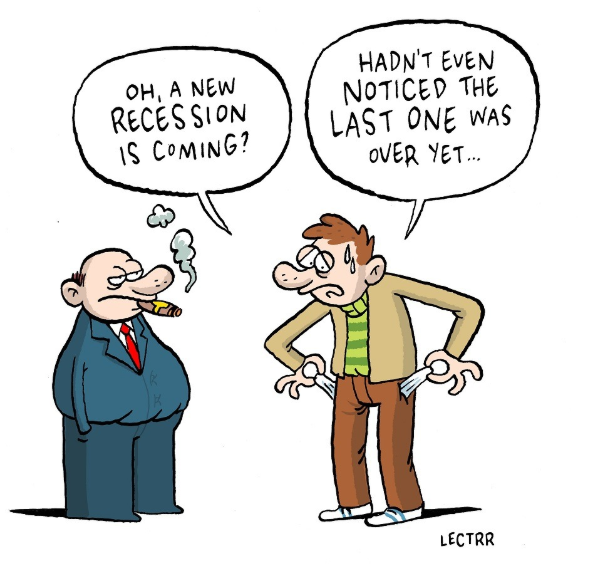 Source: The Brussels Times
Chief among Orman's tips is to cut your spending to the bare bones. She points out that little things can add up, and there's no reason to be spending USD 200-300 per month on cable, internet and a landline telephone. While it may be tough to do during a recession, she recommends that you live off of 50% of your salary for up to six months until you have enough savings for eight months of expenses.
With interest rates hovering very close to or at zero, you might feel like your options to grow your savings are limited. According to Martin Lewis, you can sock money away in a regular savings account at a 2% interest rate. He points to British bank Halifax, where you can contribute up to GBP 250 per month at a 2% rate. And if you happen to have a savings account linked to a checking account, you might be able to save at an even better rate. Lewis points out that FirstDirect, HSBC, and M&S offer linked regular savings accounts at a 2.75% rate.
Don't Stop Investing 
One of the biggest questions on investors' minds during the economic slowdown is whether or not to stop investing. After all, the first quarter was brutal for corporate profits, and stocks have taken investors on a roller coaster ride with no clear end in sight.
If you're a millennial, it's possible you were just graduating from college during the financial crisis of 2008. Fast forward to the COVID-19 pandemic hit, and you might be just getting started in a retirement plan.  One of the UK's biggest pension funds, the National Employment Savings Trust, also known as Nest, experienced an 8% drop since COVID-19 only to recoup those losses in the last month.
That can leave members of the pension scheme with whiplash.  With this kind of introduction to investing, you might be wondering if you should jump ship before you even really set sail. Market experts say don't do anything rash. And many millennial investors are listening.
According to the digital trading platform Ally Invest, millennials have been actively trading during the pandemic. In fact, trading activity from this generation is up by 12% vs. year-ago levels, and many of those trades are "buys," and not "sells."
The advice that experts have for millennials is to ramp up investing, if possible. That's because many stocks are considered to be on sale during the downturn, and you can buy them at a bargain until the dust settles. While it may be considered risky, it could also be a matter of short-term pain for long-term gain if you pick the right stocks.
On the heels of the 2008 financial crisis, the stock market experienced its longest bull run ever. Experts suggest considering companies that are likely to recover after the pandemic so that the stock price can continue to grow in the coming decades.
Richard Hunter, head of markets at Interactive Investor, recommends defensive stocks because they make items that people need regardless of the state of the economy, including pharmaceutical and grocery items. Healthcare stocks are also viewed in a positive light because of the focus on finding a cure for the COVID-19 disease.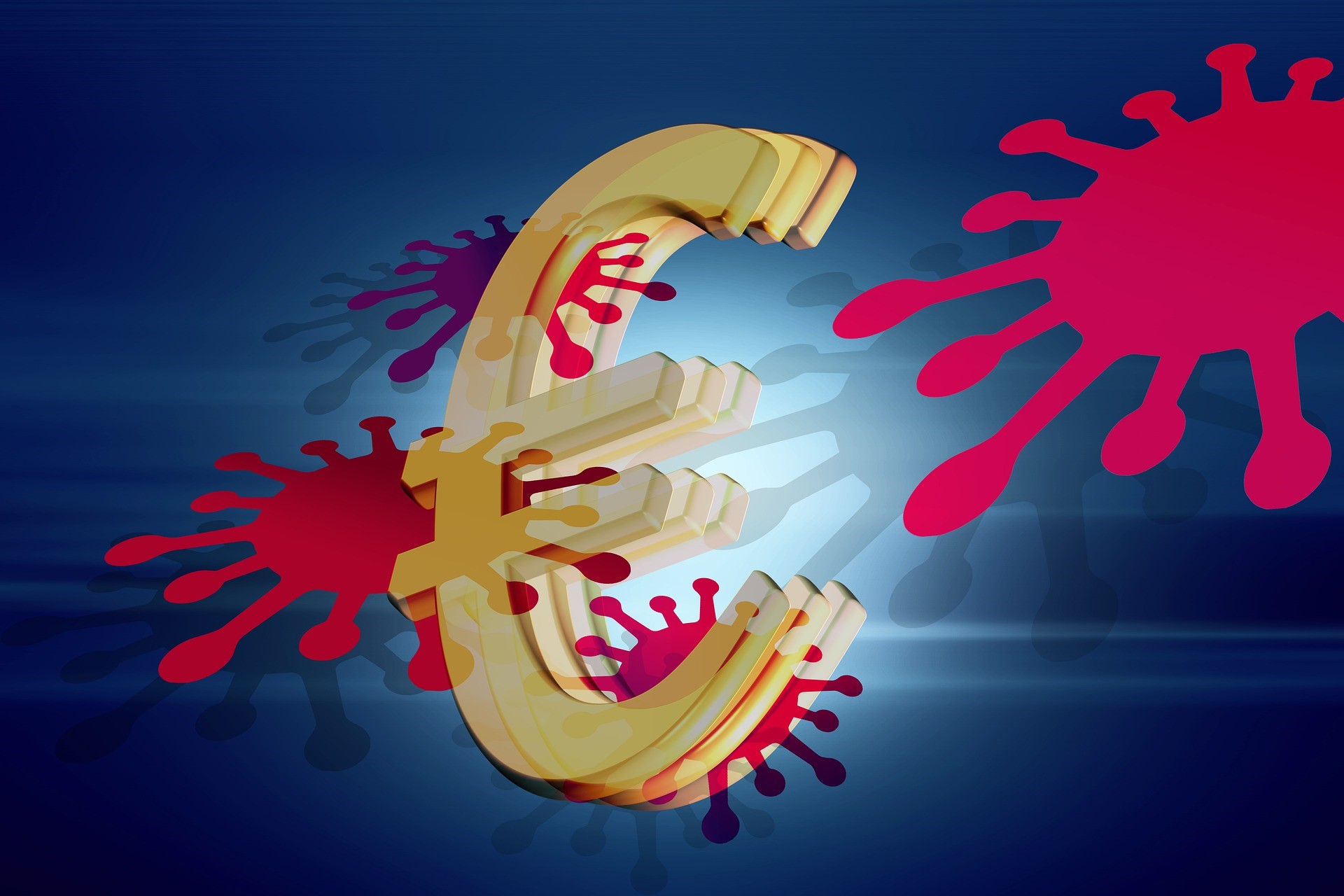 Source: Pixabay
Another asset class that's taken the spotlight during the pandemic is peer-to-peer investing. Before the pandemic hit, P2P investing was one of the most profitable categories, with more than half of participants in a Robocash survey revealing that it was their top investment of 2019. And while coronavirus has thrown a wrench into things, that doesn't mean that a P2P investment portfolio will stop working for you.
A more recent Robocash poll revealed that more than three-quarters of European investors said their P2P portfolios were not crippled by COVID-19, as of March 2020. Funding Circle echoed those sentiments, revealing that coronavirus had not triggered any disruption between borrowers and lenders.
In some cases, investors might see an increase in interest rates on loans to reflect the changing risk dynamic in the market as a result of the pandemic. For high-quality P2P investments, income should remain intact for investors.
For investors who have experienced a loss of income, they might need to stop contributing to investments for a while. But once the economy opens up again, there's likely to be a new wave of opportunities waiting for them.
Get a Side-Gig
The economy has been turned on its head, and signs are telling us that it will look different when it reopens than it did pre-coronavirus. As a result, you might want to use this time as an opportunity to prepare yourself for a new normal. One way you can do that is to embrace a change by picking up a side-gig, which is a type of do-it-yourself occupation that could even lead to permanent career change for you.
Reuters posted a video to Twitter that shows how two individuals who worked in Thailand's travel industry were compelled to pick up side-gigs during the economic downturn to survive. With countries putting travel bans in place and airlines on the brink of insolvency, employees are faced with a fight-or-flight situation in which they must adapt to survive.
The first individual made the switch from stewardess to hairdresser. Instead of greeting passengers at the gate, she's now cutting people's hair from her tiny bedroom.  And while at USD 4.66 per haircut the income pales in comparison to what she was earning as part of a cabin crew, she says that the income helps to pay for groceries and utilities.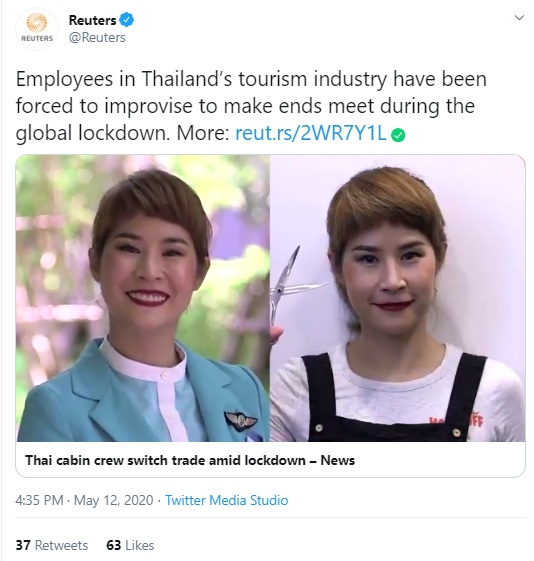 Source: Twitter
The other person, also a former cabin crew member of a Thai airline, has begun working for a food-delivery service, using his motorbike to bring food to customers across the city. He says riding the motorbike helps him to relax and while the stress hasn't evaporated completely, riding brings him joy. Uber Eats has experienced surging demand as a result of the pandemic as, given the lockdown orders, people are staying home and ordering food more often.
Reinvent Yourself
Speaking of side hustles, billionaire investor Mark Cuban has some ideas. He believes that artificial intelligence is the wave of the future, and while he's not hurting for money, if he were he knows exactly what he'd do.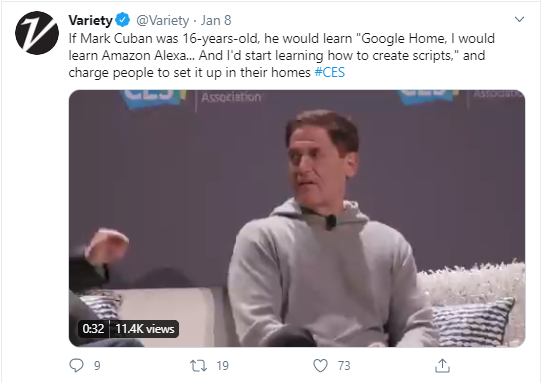 Source: Twitter
Cuban told CNBC that he'd "become an expert in scripting for Alexa and Google Home and Cortana." Scripting refers to the process of "coding voice commands to create so-called skills," which then power household devices such as Amazon's Echo, Google's Home or Microsoft's Cortana to harness the AI-powered voice assistant to perform an activity, like starting the smart vacuum, dimming the lights or filling water from the fountain to a certain level. Cuban says that while it may seem like a complicated job, it's really easy. And it can earn you anywhere from USD 25-40 an hour.
If you want to go all-in on a new career, you could capitalize on the wave of delivery services during the pandemic. E-commerce leader Amazon will let you become a delivery service partner in which you could run your own fleet of vehicles and drivers who drop off packages in your region. You could be on your way to running your own team for USD 10,000 in startup costs, no experience necessary given the technical muscle that Amazon has to offer.
Stream Events
Live events from concerts to conferences are being canceled globally as a result of the pandemic. As a result, it's not uncommon to find live-streaming events in which popular artists are performing from the comfort of their own homes. By tuning in, you're giving yourself the opportunity to connect with others and you don't have to break the bank or your entertainment budget to do it, since these events typically won't cost you a penny. Whether you want to hear Chance the Rapper or Taylor Swift, live concerts have been streaming on multiple channels including Facebook, YouTube, and other sites.
Pay It Forward
If you are in a position where you are able to survive an economic recession comfortably, you may want to consider ways in which you can help others who can't. Sometimes asking people for help can be embarrassing, and one way to help without putting anybody on the spot is to open a food pantry.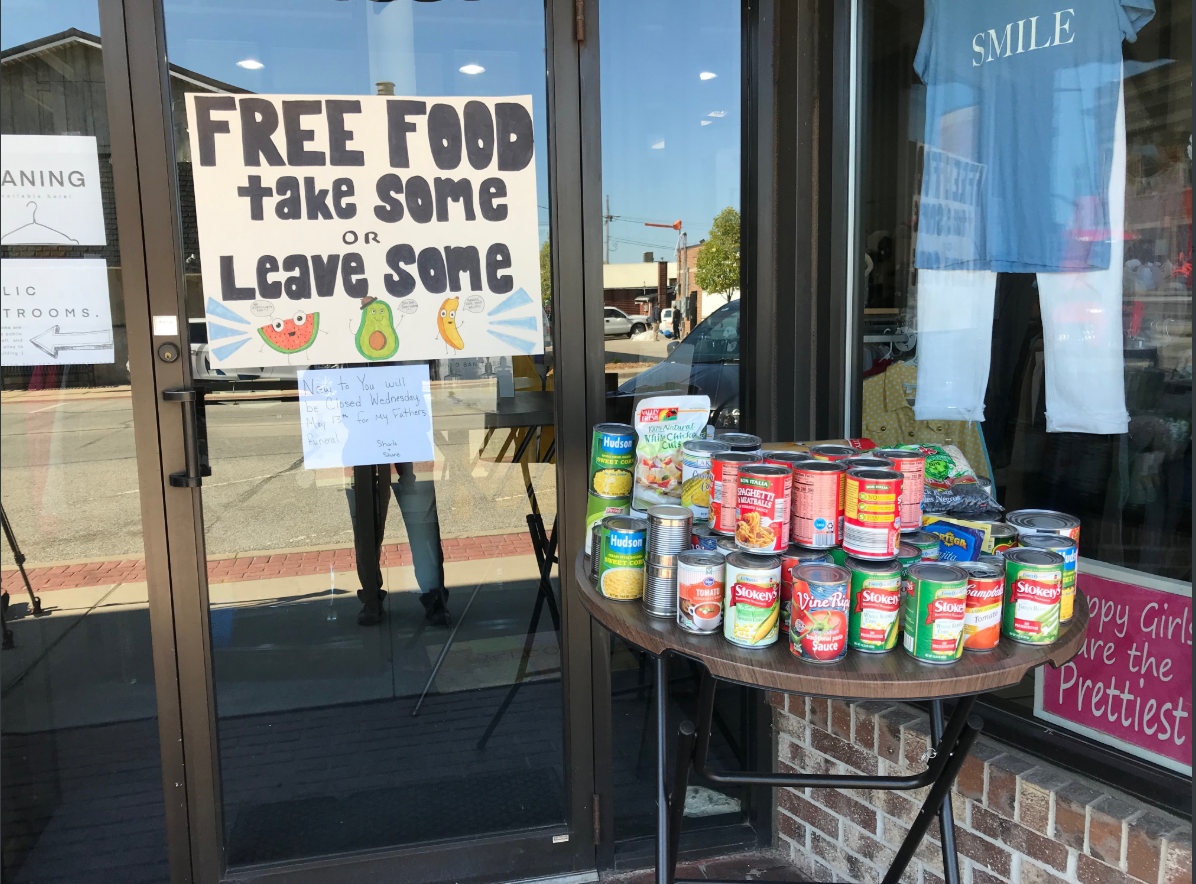 Source: Twitter
This can be a simple setup somewhere that you have permission in which people can either drop off or pick up non-perishable essential items, ranging from cereal to toilet paper.
Look Forward, Not Backward
Finance expert Suze Orman reminds people during these challenging economic times that looking backward can be hazardous. Even if you had a home that was worth more before the downturn or an investment portfolio that was bigger, it doesn't help you to obsess about it. She says redirect your energy into focusing on what you have today rather than compare and you'll have more energy to power your comeback plan.
While it's impossible to predict when the pandemic will be over, history says that the global economy will emerge from the ashes and recover. So whatever steps you take in the interim, this silver lining might help you to keep it all in perspective.
Do not hesitate to share this article!