European startups operating in the financial technology field are currently the ones getting the largest share of venture capital investment, taking a 20% of the total – a substantial percentage that is higher than in Asia and the US. This is a conclusion we can come to when looking at the report released last week by Dealroom and Finch Capital, titled "The State of European Fintech, 2019 edition", where fintech market is analyzed by taking in consideration the evolution that's been occurring over the past six years.
The venture capital interest in the domain of fintech is big and growing, and it's remarkable to see that for the very first time, in the first quarter of this year, Europe has surpassed Asia in terms of fintech investments. At this pace of growth it is not unlikely that Europe can reach the US as well.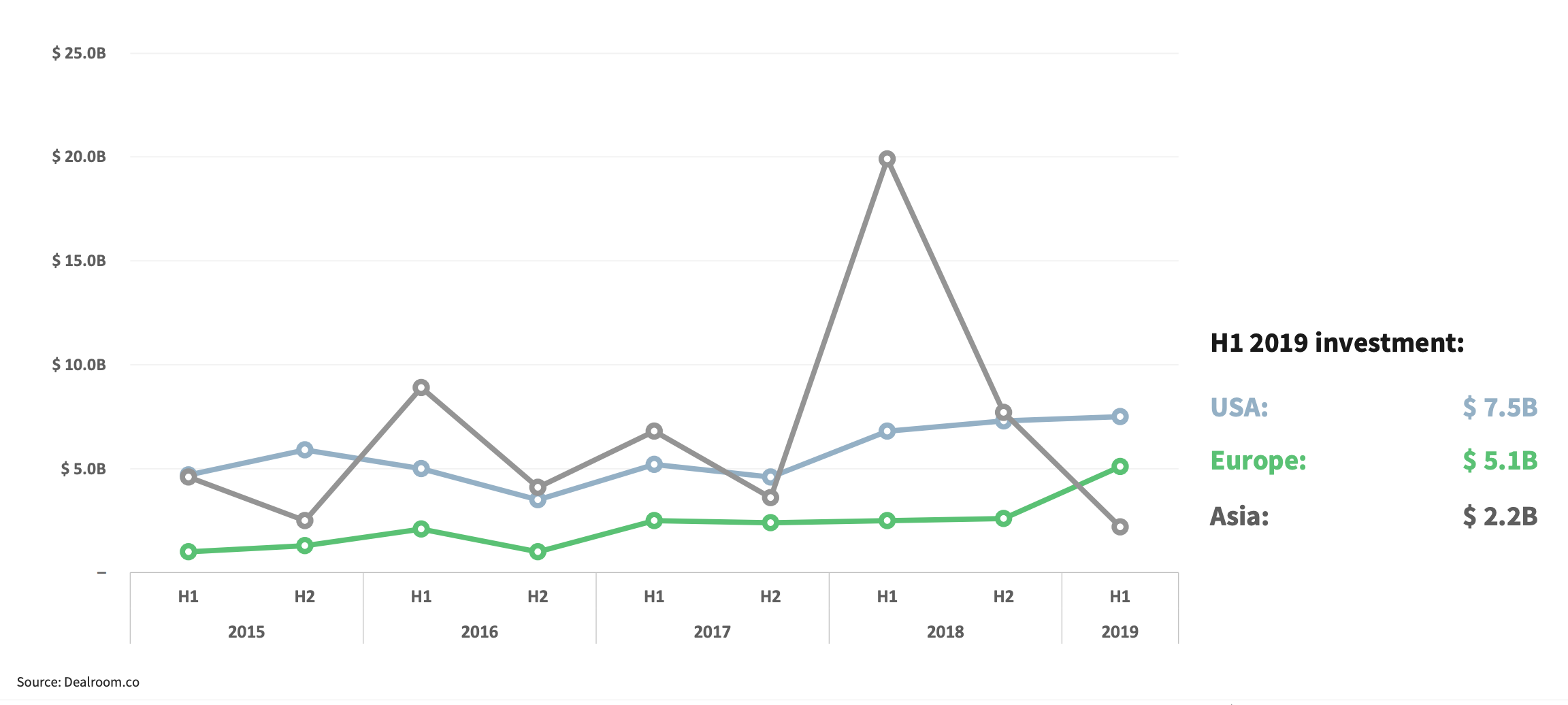 Source: Dealroom
Furthermore, it's interesting to observe that European Fintech companies have created more than twice the value of any other technology sector on the continent. Going public through an Initial Public Offering (IPO) resulted to be the most likely way to exit for startups (€40B), with the sale to another fintech company (€34B) and private equity (€18B) as the two other most successful options. Surprisingly enough, traditional financial institutions (e.g. banks) have been almost absent from large fintech acquisitions – something that's likely to change in the upcoming years.
The report also estimates that there's a large part of unrealized value in private fintech companies, as you can see from the figures below.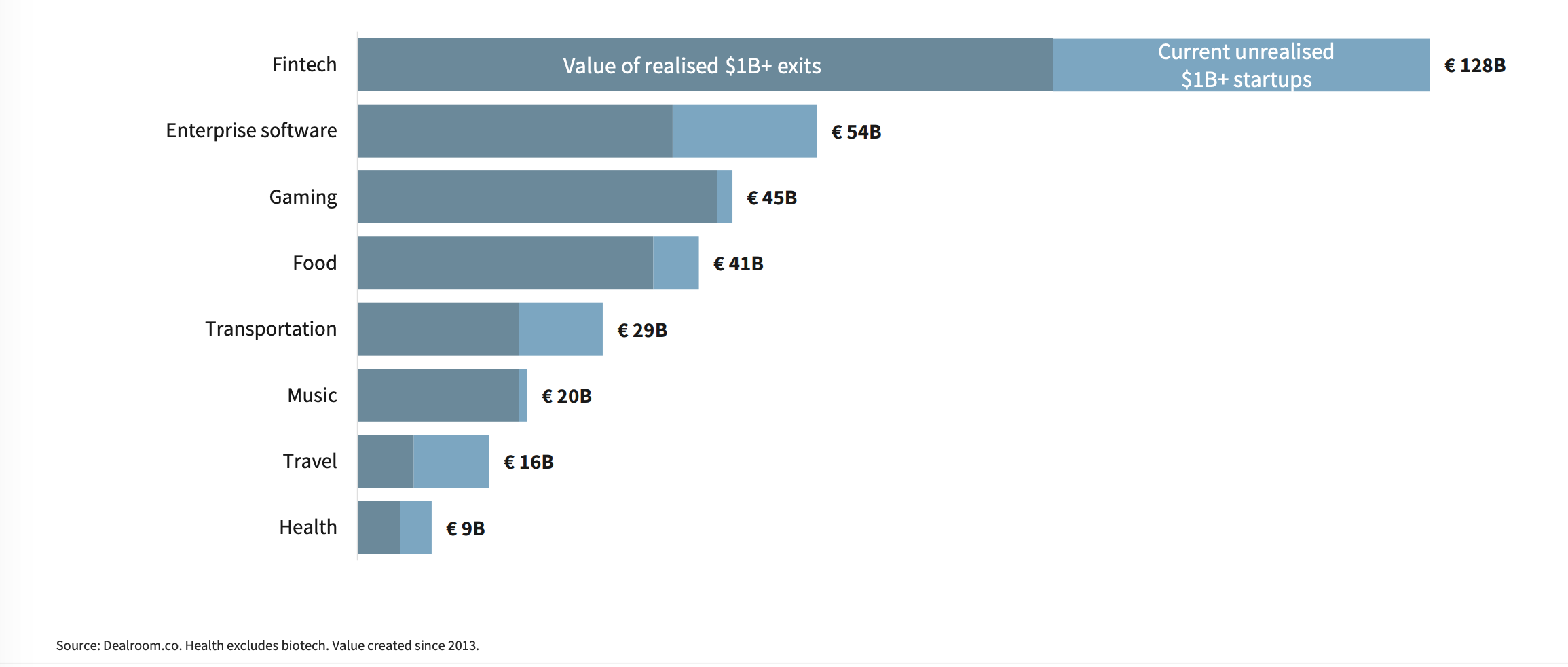 Source: Dealroom
Payments solutions and challenger banks remain among the hottest trends in Europe's fintech, but substantial interest along with rather significant growth has been seen with lending as well, a subsector of fintech that reached an impressive €1.4B in terms of total investments in Q1 2019. And right after P2P lending, for SMEs and consumer loans, we now start to see innovation coming into the area of mortgages, as well.
By analyzing the trends seen so far, it is now expected that the next big things in this field will be driven by Artificial Intelligence and the Internet of Things, with financial institutions to substantially increase their spending and investments in these technologies.
"Europe's next €10B+ or even €50B+ startup could very well emerge out of Fintech. The term Fintech covers a vast space, from full-stack payment services like Adyen, to challenger banks like Monzo, to enabling tech like UiPath. With so much happening in the space, we're excited to publish a comprehensive overview of the different areas of fintech", said Dealroom's Founder & CEO Yoram Wijngaarde.
Do not hesitate to share this article!