VIAINVEST is a platform that enjoys high levels of trust displayed by its ever-growing investor community. One our primary goals is to make investing experience on our platform as seamless as possible, and we believe that the proper way to do it is by asking users for insights, suggestions and a fair share of criticism. Year after year we reach out to our clients to ask them to fill out our annual investor survey, and this year was no exception.
We were happy to see that our customer satisfaction rates have grown, when compared to the year before, besides most of our investors say that VIAINVEST is among their preferred platforms, and the reputation of the company seems to have played a very crucial role in this. Besides, we feel even more motivated and driven to do our work thanks to the generous praise we received through this survey.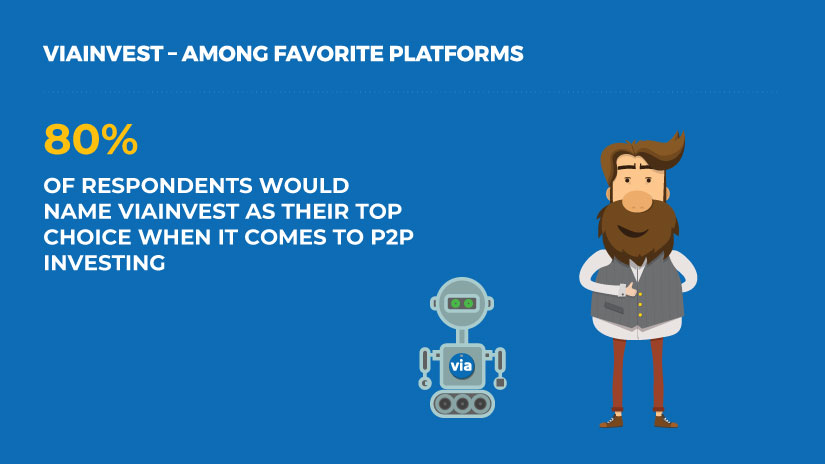 It might seem that customer surveys are often nothing but a formality, however we take pride in the fact that we have actually managed to implement a great deal of our investors' suggestions from previous years, and more improvements are to be expected in the future. As the saying goes, the road to perfection is always under construction.
For those of you who feel like digging into other results of the survey, we have put together a brief summary of key findings. Enjoy!
Do not hesitate to share this article!