For an investor it is crucial to get acquainted with the current economic trends and peculiarities of an investment destination market. Poland is pretty much one of the key players on VIAINVEST platform due to a substantial volume of originated loans it brings to the table. Therefore, we invite you to take a closer look at what has been going on over there, and why investing in Polish loans might be a great way to diversify your investment portfolio.
Being a member of the European Union (EU), Poland, and consequently its consumer lending market, is inevitably being affected by the economic fluctuations of the whole EU-28 club. The good news is the EU economy remains in pretty good health – according to Trading Economics it grew 2.2 % year-on-year in the second quarter of 2018 – a little less than in the previous period (2.4 %), but solid.
While the EU has entered a phase of less rapid but firm growth, Poland seems to have a number of reasons for a rather optimistic future outlook.
Why Poland?
Poland is the 8th largest economy of the EU as measured by GDP. Incidentally, the country is considered to be "one of the world's most impressive growth stories" (McKinsey & Company) of which a lot of people haven't even heard about yet.
During the economic downturn of 2007-2008 Poland was the only EU nation that somehow managed to avoid recession, and up until this day it has demonstrated strong intentions to keep things that way. With a population of roughly 40 million and its present enviable economic status, Poland is transforming into a serious global player.
Today Poland's Prime Minister Mateusz Morawiecki claims that "rating agencies are reclassifying Poland", and country is "crossing the symbolic boundary from a developing market to a developed market" (Radio Poland). The last country that managed to enter the club of the wealthy or advanced economies was South Korea two decades ago. Poland is believed to achieve this status any time soon.
According to Poland's Central Statistical Office, in the second quarter of this year Polish economy grew 5.1%, and this growth was largely driven by strong private consumption in the retail sector, which in turn is growing due to a thriving labor market and recently introduced child benefit programme (OECD).
European Commission believes that even though high consumer confidence levels will continue to support private consumption, it will gradually subside. Nevertheless, Polish Minister of Finance Teresa Czerwińska points out that the European Commission's Summer 2018 Interim Economic Forecast "shows that Poland will be one of the European Union's three fastest-growing economies this year" (Radio Poland).
Poland's growth is projected to remain solid, FocusEconomics analysts expect it to be 4.4% in 2018 and 3.5% in 2019. Meanwhile unemployment rate in Poland has dropped to 5,9%, and is expected to decline even further.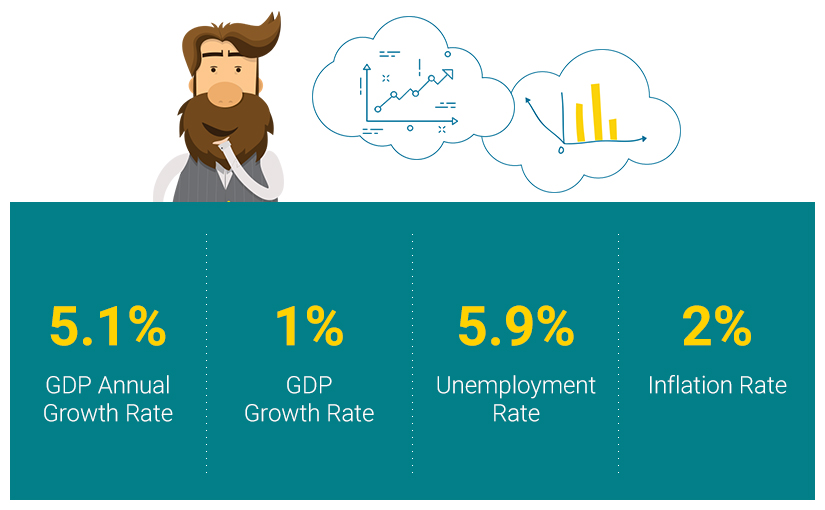 Source: Trading Economics
Poland – the next great P2P lending investment destination
Grzegorz Dziencioł, Director of Sales and Marketing at one of VIAINVEST loan originators VIASMS.pl, points out that sales in Polish consumer lending market are growing, and there has been an increase in both – returning (16%) and new customers (17%) in August 2018. He believes this trend will continue due to the ongoing effort of VIASMS.pl to improve the customer experience and the quality of services.
"Our experience shows that customer-centric approach goes a long way, hence VIASMS.pl team is planning to launch a free mobile application which will allow the returning customers to get a loan with a single click, thus making the whole process for borrowers even more convenient," Grzegorz adds.
The numbers speak for themselves – the economy of Poland is in great shape, and from an investor's point of view, it gives extra confidence when it comes to investment decisions in P2P lending. Smart investment starts with smart choices; therefore, we strongly believe that Poland is an outstanding P2P lending destination for those willing to build a diversified portfolio. Give it a go!
Do not hesitate to share this article!